株式会社 実業之日本社 様
最新雑誌『GARVY 11月号』
ラグジュアリーギアカタログ32P~35Pにて
sunsetclimax Tarp01 とTarp02、
sunsetclimax Kermitchair(今秋発売予定)
を掲載頂いております。
又、informationにおきましてもsunsetclimax Gearbag(現在販売中)を掲載頂いております。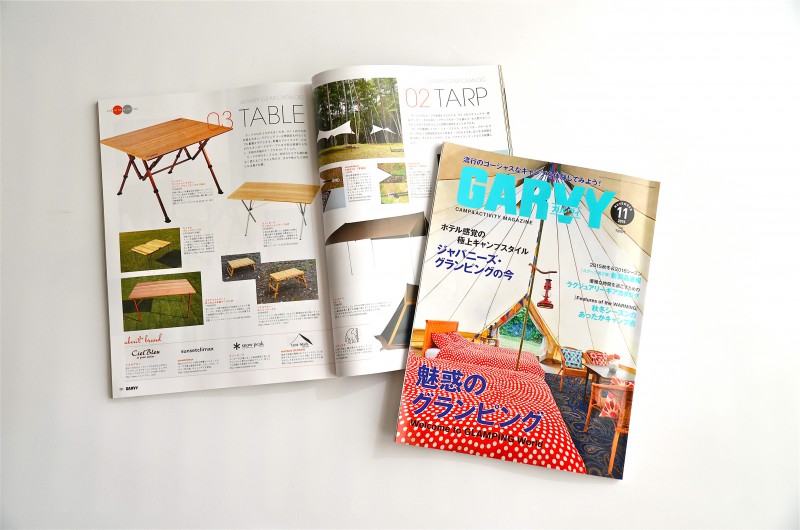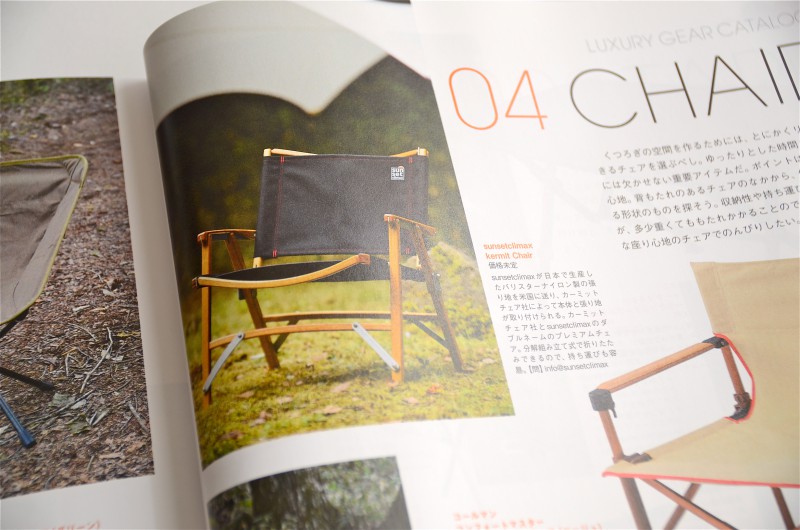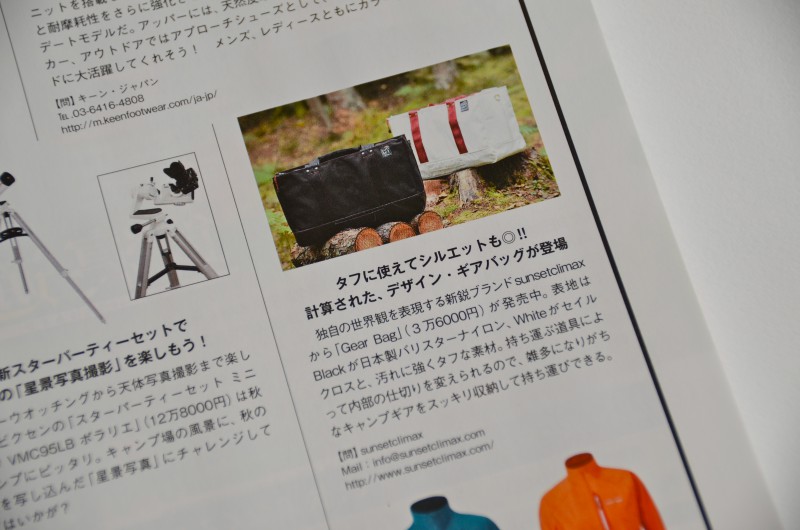 ただ今、オンラインショップを通じてたくさんのお問い合わせを頂いております。
ありがとうございます。
sunsetclimaxはお問い合わせを頂いたお客様全てに、ひとつひとつ丁寧にメールにて返信しております。
もし、sunsetclimaxより返信メールがないお客様は、いま一度メールアドレスをご確認ください。
または、shop@sunsetclimax.comまで、直接ご連絡ください。
sunsetclimax highly appreciate that we receive a lot of inquiry mail via online shop.
We shall answer to all of you with thanks.
If you don't receive reply mail from us though you send message to us, please make sure your e-mail address which you filled in inquiry form, or you can e-mail us directly at shop@sunsetclimax.com again.
Thank you.